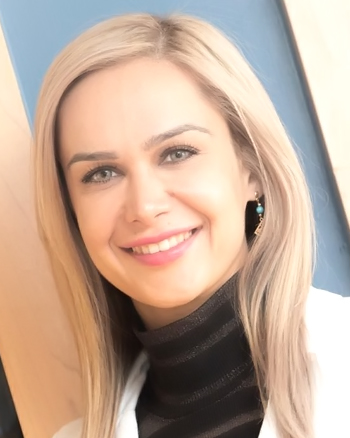 Dr. Rangiani is a well published Orthodontist/scientist who has been providing orthodontic care in DMV area for more than 5 years. She is friendly and compassionate towards her patients and makes the treatment a fun and pleasant experience. Dr. R graduated from University of Connecticut with Master of Dental Sciences and Orthodontics certificate. She also has a PhD in Oral Biology from Baylor College of Dentistry.
Dr. R uses cutting edge technology to provide most efficient and precise treatment, so orthodontic treatment will be easy, and fast. Throughout the years hundred of happy and beautiful smiles were created by Dr. R and her team using newest technology, and art and science of dentistry.
Outside the office Dr. R loves paintings, both observing and creating them, and playing the piano. She also is training for a half marathon and enjoys yoga and meditation.
Dr. R is a member of :
American Dental Association
American Association of Orthodontists
Middle Atlantic Society of Orthodontists
Virginia Dental Association
Northern Virginia Dental Association